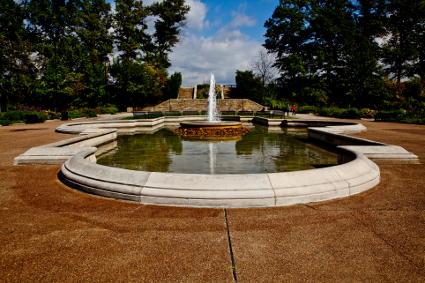 The neighborhood of Highland Park sits on the corner of the city, northeast of Downtown. Tree-lined streets full of Victorian, Tudor, and Colonial homes – from modest to grand – characterize this family-oriented neighborhood.

The crown jewel of the neighborhood, Highland Park, is a sprawling, 500-acre park with tennis courts, a public swimming pool, and picnic areas. The park's 100-year history is still alive today in its many historic monuments, hand-crafted sculptures and ornate entryways. Also preserved are the wooded trails and secluded greenery that make Highland Park an ideal getaway for joggers, walkers, roller bladers, cyclists, picnickers and nature enthusiasts. The Super Playground, located within the park, is a community designed and built playground that sparks the imagination of children of all ages.

Highland Park is also home to the Pittsburgh Zoo, situated among the hills and greenery of the park for which the neighborhood is named.

Annual events in Highland Park include the Walking Tour of historically and architecturally significant homes, and the Highland Fling, which features live music, crafts, and food.
Schools
Families in Highland Park enjoy a variety of educational options. The Pittsburgh Public School District – which was recently named one of the Country's Top Ten Large Urban Districts by GreatSchools.org – offers a mix of neighborhood schools and specialized magnet choices in or near Highland Park, including:
Pittsburgh Liberty International Studies K-5 Magnet
Pittsburgh Fort Pitt PreK-5
Pittsburgh Montessori PreK-5 Magnet
Pittsburgh Fulton International Studies PreK-5 Magnet
Pittsburgh Dilworth Tradtional Academy PreK-5 Magnet
Pittsburgh Woolslair K-5
Pittsburgh Obama International Baccalaureate 6-12 Magnet
Pittsburgh Peabody 9-12
Please visit the Pittsburgh Public Schools website for more information.
If you are interested in private, parochial, or charter school options, please visit the "Education" section of our resource page for links.
Libraries
The Carnegie Library of Pittsburgh is one of the oldest and most respected public library systems in the country. Established by Andrew Carnegie as a public trust in 1895, CLP has 19 locations throughout the City of Pittsburgh. Neighbors in Highland Park enjoy these branches:
Highland Park Links
Neighborhood Organizations


Attractions

Pittsburgh Zoo
Highland Park Videos
Two Minute Tour: Pittsburgh Zoo & PPG Aquarium