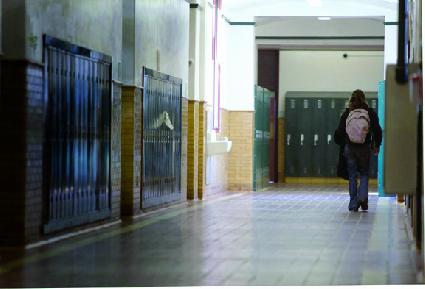 The Pittsburgh Promise is a visionary scholarship program to help students graduating from the Pittsburgh Public Schools to pursue further education after high school, and to enhance the growth, stability, and economic development of the Pittsburgh Region.

The Promise program was launched in 2007 with a $100 million commitment by the University of Pittsburgh Medical Center (UPMC). UPMC's commitment includes an initial $10 million, and the remaining $90 million is a challenge grant – intended to spur a community-wide campaign to raise an additional $135 million ($15 million per year over the next nine years).

The Promise is already motivating the Pittsburgh Public Schools students to dream big and work hard in order to improve the prospects for their futures.

The Pittsburgh Promise can help you reach your goals with a scholarship to help pay for an education after high school. We promise.

The Pittsburgh Promise scholarship can be applied to the total cost of attendance at any one of The Promise eligible colleges, universities, or technical schools across the state of Pennsylvania.


To be eligible to receive a Promise scholarship, the process is simple as 1-2-3-4:
1. Attend the Pittsburgh Public Schools continuously from at least the 9th to 12th grades, graduate with a minimum grade point average (GPA) of 2.5, and a minimum of 90% attendance.
2. Earn admission to a pre-approved school with the intent to pursue a bachelor, associate, or two-year degree.
3. Fill out and submit a Free Application for Student Aid (FAFSA) form.
4. Complete The Pittsburgh Promise scholarship application. Applications are available from your guidance counselor, The Promise office.
---
View Other Resident Programs
PITTSBURGH PROMISE SCHOLARSHIP PROGRAM